Savor San Angelo 2023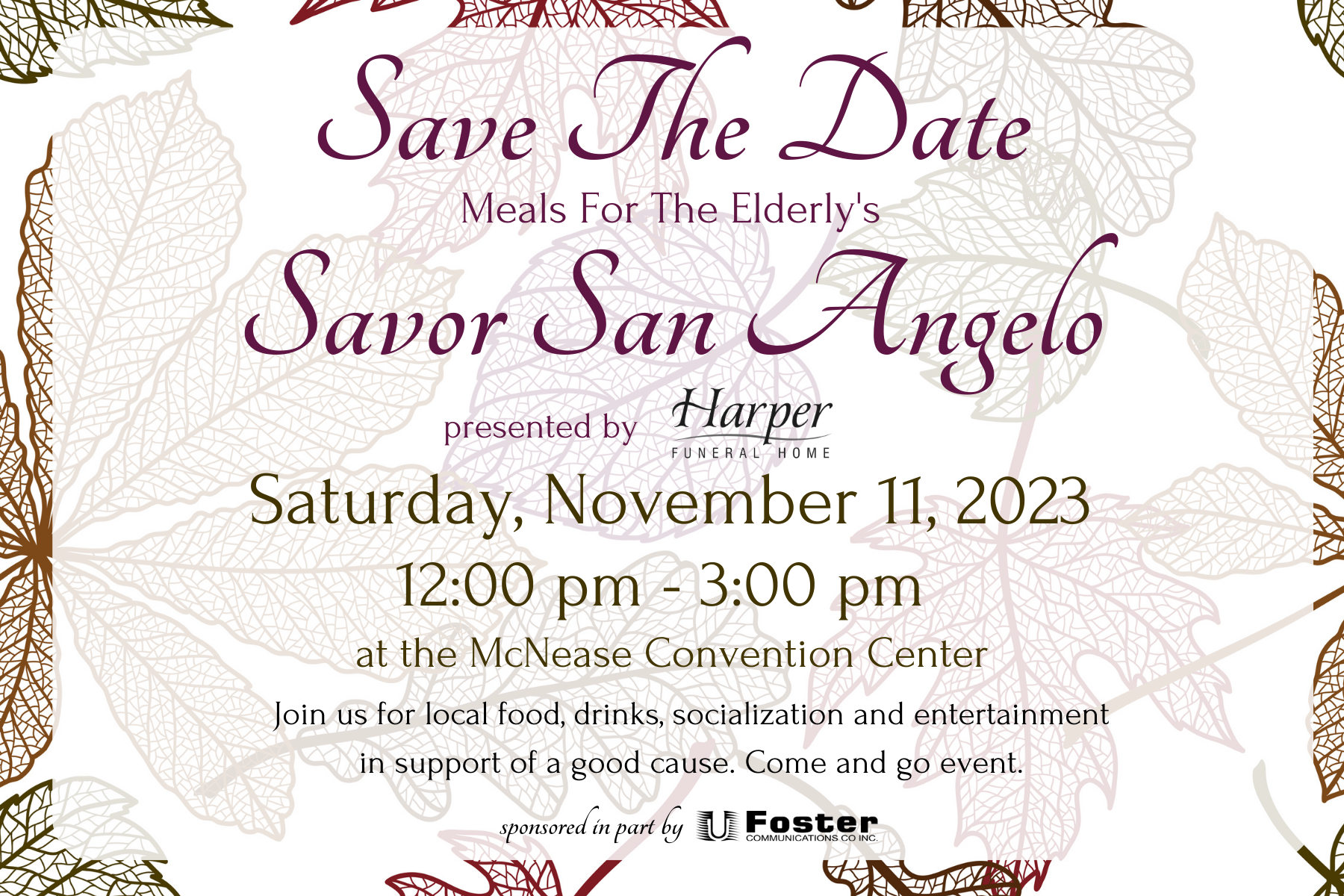 Date: Saturday, November 11, 2023
Location: McNease Convention Center
Tickets
$30 - General Admission
Ticket includes entry to the event and food and drinks from all of the featured chefs
$25 - Discounted General Admission for Active & Retired Military
Ticket includes entry to the event and food and drinks from all of the featured chefs
Tickets Are Available Now! Click the link below or call our office at 325-655-9200 to purchase your tickets. We look forward to seeing you there!

Purchase Savor San Angelo Tickets
Savor San Angelo Sponsorships
Sponsorships are still available for this event! If you are interested in supporting our organization through an event sponsorship, please contact us at [email protected], call us at 325-655-9200, or complete the online sponsor form below.
Thank you to all of our 2023 Savor San Angelo Sponsors!